Event: The PGA Merchandise Show
Location: Orange County Convention Center, Orlando, Florida
Dates: Recurring Annual Event (2006–2010)
PGA Magazine was deeply involved in the PGA Merchandise Show, the golf industry's premier trade show. As with Demo Day at the PGA Merchandise Show, over the years I was given greater responsibility regarding the execution of the company's presence at the trade show. This included the company's own trade-show booth and, in various years, other trade-show locations, including the PGA Magazine Travel Pavilion and the PGA Connectivity Lab.
With its heavy involvement in the world of hospitality and golf travel, my employer conceived of a corporate greeting area where representatives of exclusive resorts and other travel destinations from around the world could meet with golf professionals and educate those professionals about their properties. The goal was to attract those golf professionals to bring groups of country-club members and other affluent travelers to their resorts, hotels, and golf courses. With a plush carpet, elegant furniture, hanging banners and, (in the early years) a stage and events (including a troop of Irish step dancers) the PGA Magazine Travel Pavilion stood out to the thousands of attendees walking the floor of the Orange County Convention Center.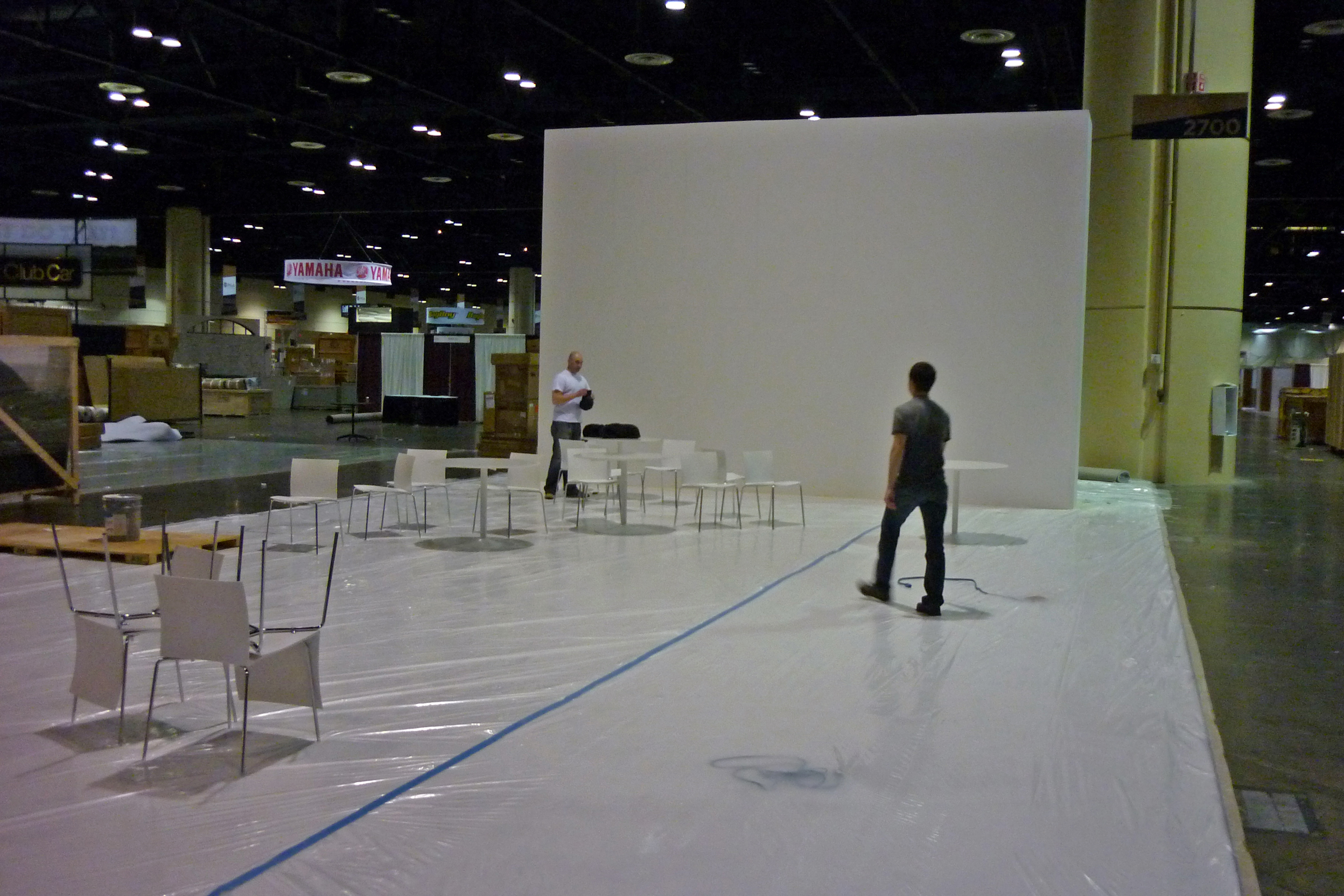 Apart from the PGA Magazine Travel Pavilion, I was also responsible for the PGA Magazine booth and, in 2010, the PGA Connectivity Lab. While the PGA Magazine booth primarily functioned as a physical presence for the brand and a place for sales reps to meet with clients, the PGA Connectivity Lab was an educational opportunity to help PGA Professionals learn how social media can effectively be employed in a conservative business environment.
Like Demo Day at the PGA Merchandise Show, my responsibilities included the design, production, and shipping of banners and signage as well as other deliverables. I also had to liaise with Reed Exhibitions and Freeman to coordinate booth size and orientation, the drop of electrical and Ethernet outlets, the ordering, installation, and operation of audio/video equipment and other electronics, and the positioning and hanging of banners from the ceiling of the convention center. In addition, my colleagues and I performed booth setup and strike on our own.