Key Skills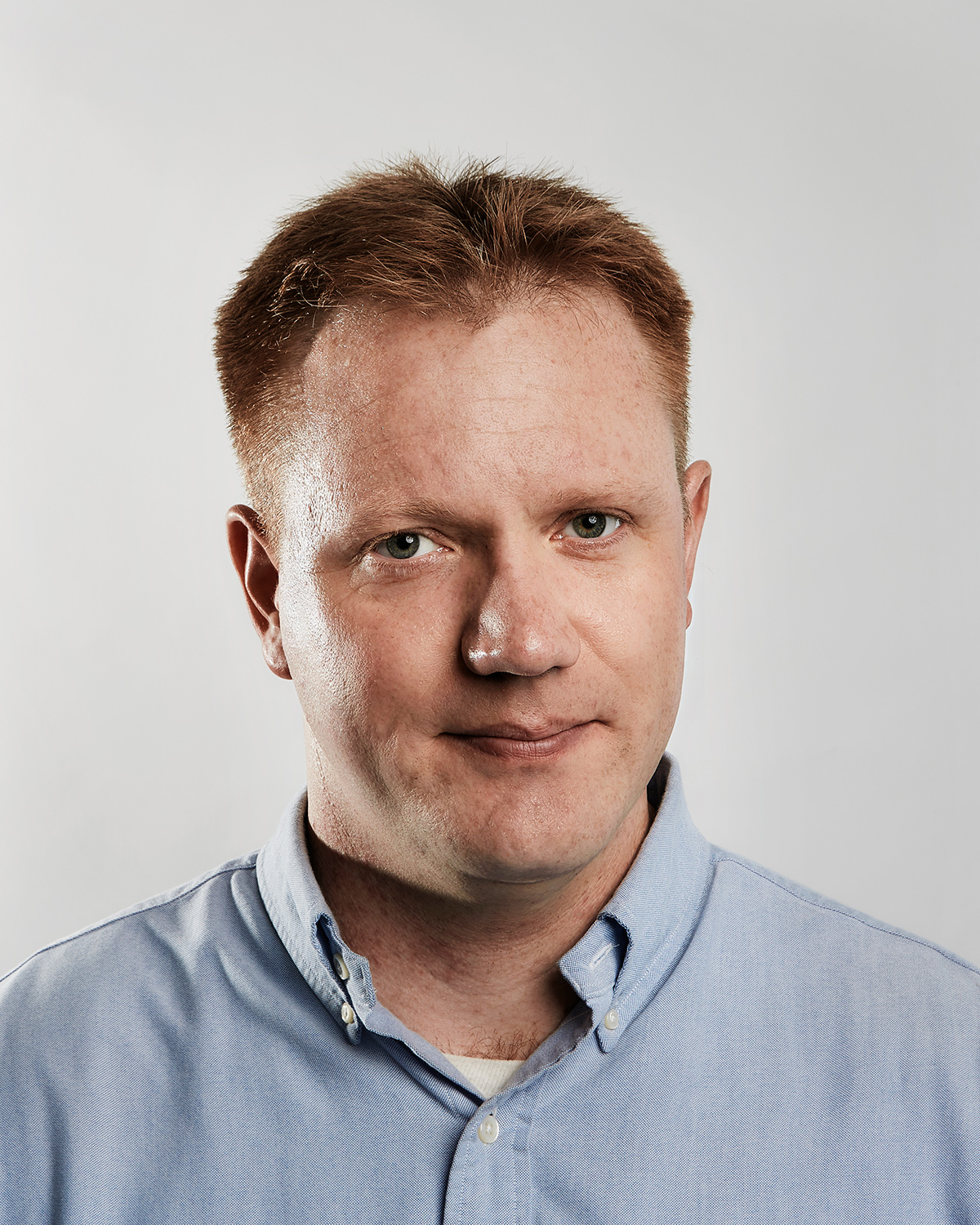 CompTIA Security+ certification, April 2019.
Experience creating and distributing content across a range of media in the technology, telecommunications, medical, news, and sports industries.
Technology industry experience on cross-functional teams working within the Agile project management method.
Valued team player accustomed to working under tight deadlines with minimal supervision.
Expertise in logistics, print production, customer service, knowledge management, and event management.
Exceptional computer skills on Mac and PC. Highlights include extensive experience with Microsoft Office, Jira, and Confluence, as well as experience managing virtual assets in the cloud with AWS.
Digital media development and content: WordPress CMS (including HTML, CSS, and basic PHP and JavaScript), Adobe Creative Suite, digital photography and video (mirrorless and DSLR, Final Cut Pro).
Work Experience
Comcast TPX (Technology, Product, and Experience), Philadelphia, PA
Technical Writer (Contractor via TEKsystems), August 2019–Present
Supported a network-engineering team that created a paradigm-shifting internet diagnostic tool that remotely assesses bandwidth on the customer premises.
Documented procedures to deploy and maintain the system, which uses industry-leading technologies such as microservices and containerization on OpenShift, APIs using the gRPC (Remote Procedure Call) framework, an automated CI/CD platform, and more to create an orchestration platform that provides reliable, accurate results which are a significant improvement over the HTTP method for testing bandwidth.
Wrote instructional material for internal team members as well as for other stakeholders who want to use the platform.
LifeScan, Chesterbrook, PA
Technical Writer (Contractor via Turnberry Solutions), June 2017–August 2019
Created help content to support OneTouch Reveal, a consumer application (web, Android, and iOS) that helps patients record and track their blood glucose levels as well as share data with healthcare providers.
Updated user manuals for patients and healthcare professionals to provide instructions for use of the OneTouch Reveal app. Well-written user manuals are required to meet regulatory standards and to mitigate any potential medical risk associated with the product.
Worked with team members across the product life cycle management process to write support articles for a global audience of customer service agents.
Researched and replicated problems or defects reported to customer service or discovered by other means, and then created content that explained the issue and provided troubleshooting solutions.
Performed ad hoc testing, checking my experience as a user against requirements, user stories, and other development guidelines to ensure intended application behavior while reporting any defects or discrepancies.
LifeScan, formerly part of Johnson & Johnson, is an industry leader. OneTouch Reveal is one of the most popular diabetes management apps in the world, with over one million downloads to mobile devices.
Comcast Business, Philadelphia, PA
Technical Writer (Contractor via StyleMatters Writing Services LLC), January 2016–December 2016
Created technical instruction documents as an on-site contractor at Comcast Business, which provides advanced communications solutions to businesses of all sizes.
Worked as a member of several product deployment teams to create instructional documents for roles including customer care, sales, service delivery, and service assurance in the execution of tasks to support new products and features from Comcast Business telecommunications services (voice and data).
Participated in stakeholder alignments throughout the systems development life cycle, from requirement creation, to development, and through deployment, identifying and documenting processes that impacted systems and personnel.
Collaborated with stakeholders such as business analysts and specialists in operational acceptance testing to ensure that the new procedures tested prior to deployment matched what was included in end-user documentation.
Comcast XFINITY National Customer Operations, Philadelphia, PA
Content Manager/Technical Writer, Knowledge Management (Contractor via StyleMatters Writing Services LLC), February 2013–January 2016
Managed instructional content as an on-site contractor at the corporate headquarters of a global media and technology company, the nation's largest residential video, Internet and phone provider with over 28 million customers.
Maintained a new and evolving enterprise-scale knowledge management platform that has transformed the company's ability to solve customer issues.
Created new content and revised existing content for both customer service representatives and customers using the Oracle Knowledge platform.
Interacted with front-line agents, taking suggestions and questions and working with subject-matter experts to clarify content and enhance user experience.
Improved customer-facing, self-service support content, thereby deflecting call volume and lowering cost per call while improving customer satisfaction.
The Infamous Magazine, Philadelphia, PA
Editor-in-Chief, March 2011–August 2013
Contributed, compiled, and managed all content, from feature writing to photography, for a cutting-edge magazine covering urban culture, including music, extreme sport, fine art, and more.
Worked with the Publisher to oversee all aspects of magazine production and distribution and to manage online presence, event marketing, and business development.
PGA Magazine Publications & Marketing Group, Huntingdon Valley, PA
Digital Media Manager/Operations, February 2005–November 2010
Performed a wide variety of editorial and logistical tasks for the publisher of PGA Magazine, the official publication of The PGA of America and the leading trade publication in the $75 billion golf industry, and The Met Golfer, an exclusive publication in the New York Metropolitan region.
Helped the publisher to maximize the publication's reach and impact while reducing costs.

Ordered and coordinated the printing and nationwide distribution of publications.
Prepared sell sheets, media kits, digital editions, press releases, readership surveys, and other marketing and sales materials.

Managed and created content for several websites (both trade and consumer) and several other online products, including blogs and e-mail marketing campaigns.

Assisted in planning all online initiatives, including website development and monetization.

Contacted and interviewed golf professionals to ghostwrite unique, trade-driven copy for the PGA Best Practices e-mail marketing campaign, sent weekly to 32,000 golf industry professionals with an overall average open rate of 20 percent.

Created similar content for the print edition of the magazine.

Five years of successful trade-show results:

Prepared and managed Demo Day at the PGA Merchandise Show in Orlando, an outdoor golf equipment-testing event with over 6,000 attendees.
Planned and executed all of the company's projects at the PGA Merchandise Show, including the PGA Magazine booth, the PGA Connectivity Lab (a social media workshop), and the PGA Magazine Travel Pavilion (a meeting area to connect golf travel professionals with exclusive travel destinations).
Controlled budgets, client needs and requests, and all deliverables, including booth design, assembly, and disassembly, electronics and A/V equipment, and logistics.
Philly Temps and Perm, Philadelphia, PA
Office Assistant, February 2004–February 2005
Recognized consistently as a dependable employee, completing important administrative, clerical, public relations and e-commerce assignments for top Philadelphia companies, including Fortune 500 members.
Eliminated a two-month backlog of orders and customer-service tasks within 30 days at a fast-growing Internet retailer while reducing response time for customer correspondence, resulting in an increase in sales.

Assisted in creating a fraud-prevention system to significantly decrease losses.
Centerplate/Volume Services America, Yankee Stadium, Bronx, NY
Merchandise Assistant, May 2000–October 2003
World Series 2000, 2001, and 2003: Executed the New York Yankees Merchandise program for the stadium concessionaire (Centerplate), including the selection of product, sizes, and quantities, the choice of sales locations for product and the verification of deliveries and purchase orders.
March 2001–October 2002: Controlled publication sales at all merchandise and portable sales locations at Yankee Stadium.
Worked at Yankee Catalog, the largest Internet catalog in American sports in 2000.
The St. Petersburg Times, St. Petersburg, Russia
Copy Editor/Translator, June 2003–July 2003
GregPalast.com, New York, NY
Staff Researcher, November 2002–May 2003
Conducted research for investigative reporter Greg Palast, of "BBC Newsnight," The Guardian and The Observer newspapers and Harper's magazine.
Helped coordinate the nationwide book-tour for The New York Times Bestseller The Best Democracy Money Can Buy, including planning of benefits and media events.
Performed various administrative and archival tasks in the office.
Bronx, NY
Intern/News Staffer and Editor, February 2000–June 2002
Worked at the Bronx-Press Review and at Fordham University's student-run weekly newspaper, The Ram, as part of an editorial team to write, revise, edit, and lay out the publication.
Education
Fordham University, Bronx, NY
MA, Public Communications, 2003 (Cumulative GPA: 3.724)
BA, Communications and Media Studies, 2002 (Cumulative GPA: 3.437)