Organization: The St. Petersburg Times, St. Petersburg, Russia
Industry: Newspaper
Role: Copy Editor and Translator
Dates: June–July 2003
I started learning the Russian language in high school and Russian language, culture, its people, its politics, and their place in the world have remained a great interest of mine. In the summer of 2001 I completed a six-week study abroad program at the St. Petersburg State Polytechnical University.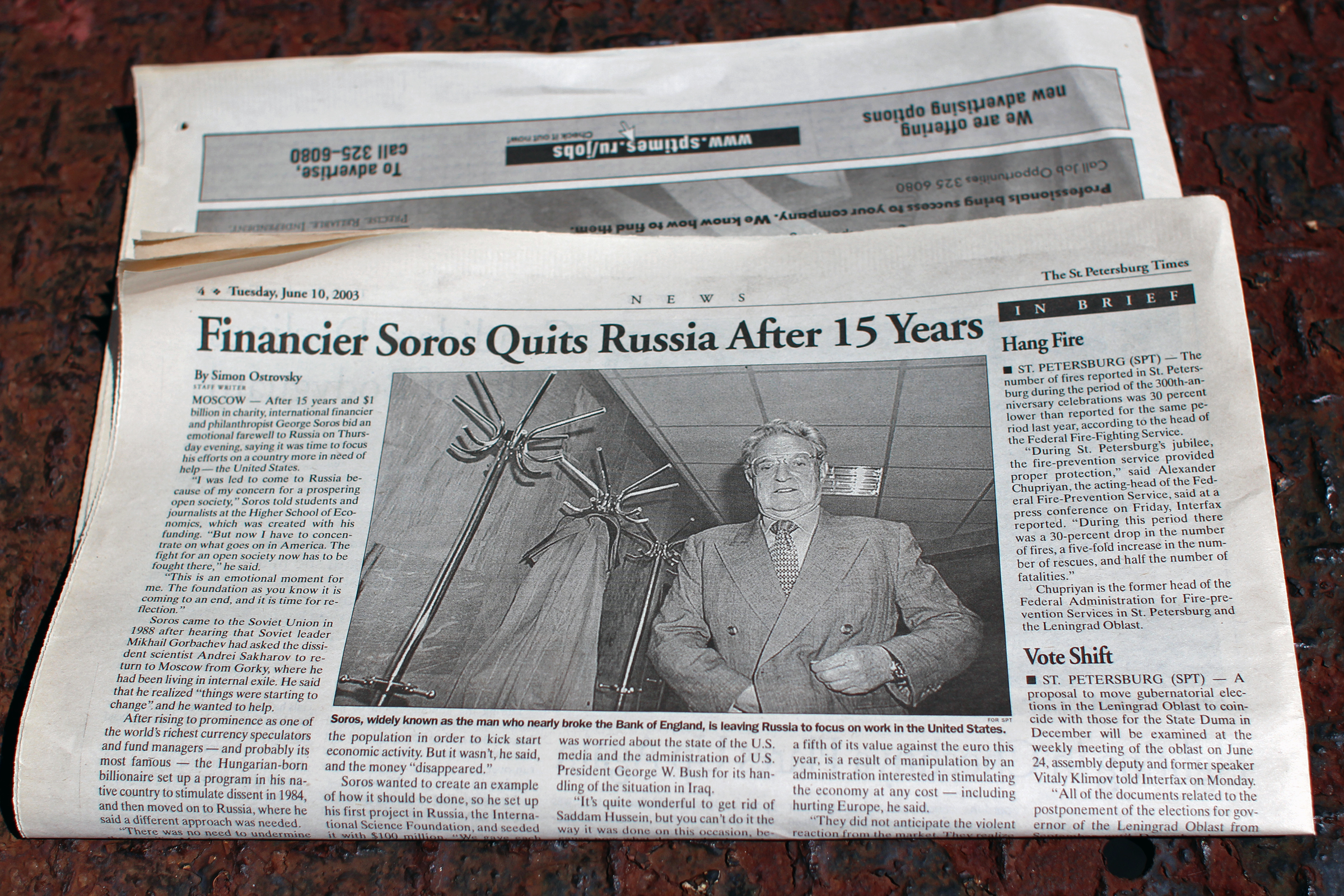 In 2003, weeks after completing my MA in Public Communications, I returned to St. Petersburg to build on my newspaper journalism experience in a foreign news setting at The St. Petersburg Times, the English-language newspaper of Russia's second-largest city, former capital, and "Window to the West." I was a volunteer member of the staff for two months in June and July of 2003 (I dislike the title "intern"). I worked primarily as one of the newspaper's copy editors and also translated brief news reports from Interfax (Russia's leading wire service) into American, AP-style newspaper copy. I would like to say that I helped some of the Russian staff writers with their English style, usage, and idiom, but it is probably more accurate to say that I learned a thing or two about how one uses the English language from several of my British editors or the Canadian editor-in-chief.
Per Wikipedia, The St. Petersburg Times ceased publication in December 2014.